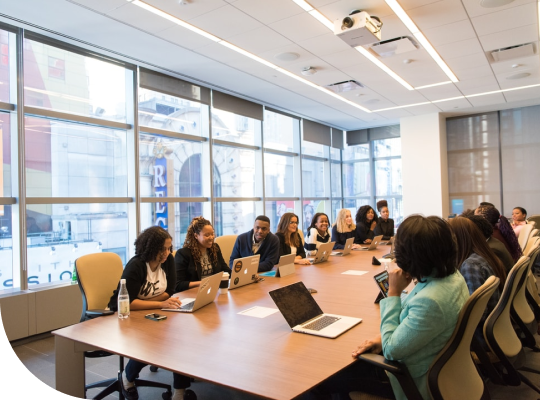 There's no way to measure customer experience with precision. However, its impact on customer satisfaction and loyalty is significant.
There's always something new going on in the world of customer experience. Whether it's a new technology or a new strategy, businesses must stay ahead of the curve. To provide the best possible experience, every business should focus on these five current trends.
Customer Experience Trends Every Business Should Know
#1 Personalizing each customer interaction
Companies need to provide a personalized service to their customers in order to maintain customer loyalty. Customers appreciate being treated as unique individuals, regardless of the contact point – be it in-store, online, or curbside.
A lack of personalization can dissuade customers from using a brand, with one bad experience being enough to cause them to switch to a competitor. Consequently, companies must ensure that they deliver personalized service to avoid losing out on business.
#2 Having an omnichannel presence
As businesses report increasing their investments in offering multiple channels for customer service, it is clear that cohesive omnichannel experiences will be one of the most significant customer experience trends in the next 12 months and beyond.
Customers want to be able to contact you in multiple ways and on various channels! This could include over the phone, via social media, email, and chatbots. Customers want the option to pick their preferred channel to contact you on, making this a trend to watch in the coming year.
#3 Protecting customer data & privacy
Customers not only want personalized experiences, but they also want to know that their data is protected. They want to feel confident that their personal information is stored securely and that you are continuously working to ensure its safety.
As one of the top digital customer experience trends, data security should be a top priority to improve customer experience. You can accomplish this by being clear about your data practices in privacy policies, asking customers for consent before using their data, and being honest about any security issues or threats that may arise.
#4 Improving the employee experience
Employee experience is similar to customer experience in that it refers to the interactions and overall experience an employee has with a company. It encompasses a variety of factors, such as onboarding processes, company culture, work environment, HR, and more.
Because employee experience has a direct effect on customer experience, it is essential to create a positive work environment for employees. When employees are satisfied with their work experience, they are more productive and efficient, which leads to a better customer experience. That's why this is – and may always be – probably one of the most important customer experience trends.
#5 Adoption of chatbots on websites
As companies grow, one of the biggest challenges their customer service teams face is the increasing number of customer support calls and emails. It can be difficult for these teams to expand their bandwidth without hiring additional employees to operate their support channels.
Chatbots can help ease some of that pressure. While chatbots can't replace human customer service representatives, they can answer quick and simple questions, saving time for both the customer and the company.
SitePal: What Does Your Site Say?
Consider adopting SitePal to be the face of your chatbot.
SitePal allows you to create photo-realistic 3D speaking characters to improve your digital customer service experience. You can integrate SitePal characters into your website, marketing campaigns, retail stores, and apps.
You can create your own speaking animated character with SitePal, and embed it in your web page, email, or mobile app. The character can speak to and interact with your website visitors or app users, who are also your potential customers. SitePal's easy-to-use technology requires no programming experience, making it perfect for anyone to use. At the same time, rich APIs make SitePal a powerful tool in the hands of programmers.
SitePal can be easily integrated with any AI Driven chatbot technology solution, such as Pandorabots, Google's Dialog Flow or IBM's Watson.
Try SitePal with a free 15-day free trial today.
Customer experience trends may come and go, but the need for a personalized visual interaction is here to stay! So, give your customers – potential and existing – the personalized experience they deserve with a virtual avatar!