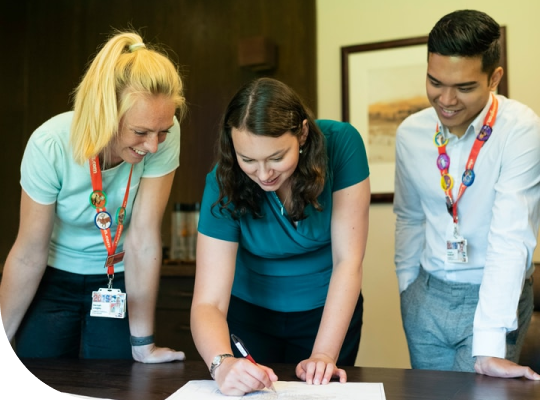 Having your potential customers put you into a spam folder is the last thing you want your marketing activities to achieve.
Instead, you want to build trust with your prospects so that they remain interested in receiving communication from you.
With email marketing and list building being such an important part of any digital marketing strategy, it's worth taking the time to consider what works best for your business and which methods (both new and old) will prove most beneficial in the long run.
So, if you need some inspiration on how to improve and optimize your email marketing and list-building efforts, take a look at our 5 pro tips.
1. Segment Your Email Lists
When you segment your email lists, you send different messages to different groups of people.
For example, you can send a promotional message to one group and an educational message to another. You can also send different messages to people depending on their interests or location.
There are a few key reasons why it's important to segment your email lists when you're doing email list building and email marketing. But #1 is that it allows you to send more targeted and relevant messages to your subscribers.
Second, it helps you to avoid spamming people with too many emails. And third, it can help you increase your open and click-through rates.
2. Do A/B Testing – Often.
Understanding the type of messaging or content that resonates with a potential customer over another is one of the most valuable marketing insights you can have as a business.
And A/B Testing is the best way to learn.
With A/B Testing, you can test different subject lines, layouts, images, and even CTA copy to see what gets the best results. You can try out different personalization strategies, and unique features like talking characters, and more.
It's one of the best and most effective ways to fine tune the effectiveness of your outreach, and thus improve your click-through and conversions.
3. Automate, Automate, Automate
Automation is one of the most important tasks you can do to build a successful email list.
With email automation, you can send a series of emails to your prospects and customers automatically, based on certain trigger events– saving you time, energy, and money.
However, when setting up an automated email marketing system, there are a few things to keep in mind:
Make sure you have different forms to collect email addresses from your various media platforms.
Use email automation tools like Mailchimp to schedule emails automatically.
Create various email triggers for specific actions. ( Ie. abandoned cart emails, new subscriber emails,)
Automation can also help to keep your email list both clean and organized. As more people join your email list, it becomes harder to keep track of everything that's going on. Automation allows you to keep all of your subscribers in one place and ensure that you're sending the right emails to the right people.
4. Only Send Valuable and Compelling Content
Sending valuable and relevant content to people you want to connect with is an essential component of any email marketing strategy. It's important to know what types of content your audience wants to see, and how they want to receive it.
There are a number of ways that you can send compelling content in an email marketing campaign. You can include images and video, even speaking characters (checkout Sitepal), share blog posts and articles, promote webinars and events, or create customer case studies.
The key is finding what your customer enjoys and finds valuable so that whatever you share builds trust and communicates your expertise in the field.
5. Personalize Your Messaging
Personalization is a key component of any email marketing strategy. And it can take many forms.
For example, you can personalize certain elements of an email, including the subject line, the body text, and the sender name (i.e., the name displayed in the form the field). You can also customize your message based on user data such as location and device type.
Personalization is an area where experimentation is key. Try different variations of your email to see which features are most effective in increasing engagement and driving more clicks.
You've Got Subscribers. What Next?
So our tips helped you understand ways to grow your email list and be more effective at email marketing. But now that you have a subscriber base, how to best engage them?
One way is by using talking avatars. If you don't know what they are, think of them as virtual versions of yourself or your brand persona that subscribers can interact with on a regular basis.
With SitePal you can select or create your own speaking animated character and embed it in your emails, webpage, video or mobile app. You can even create your own 3D character from a photo! Personalize what your characters say, including customer-specific information and a behavior-based call to action. No programming or coding experience is necessary to get started, but rich APIs are available for programmers to make the most of SitePal.
It's no secret that today's consumers are bombarded with emails. It can be hard to get them to open and read yours. So, engage your subscribers and make your email stand out with SitePal's talking characters. Sign up for a free trial today.