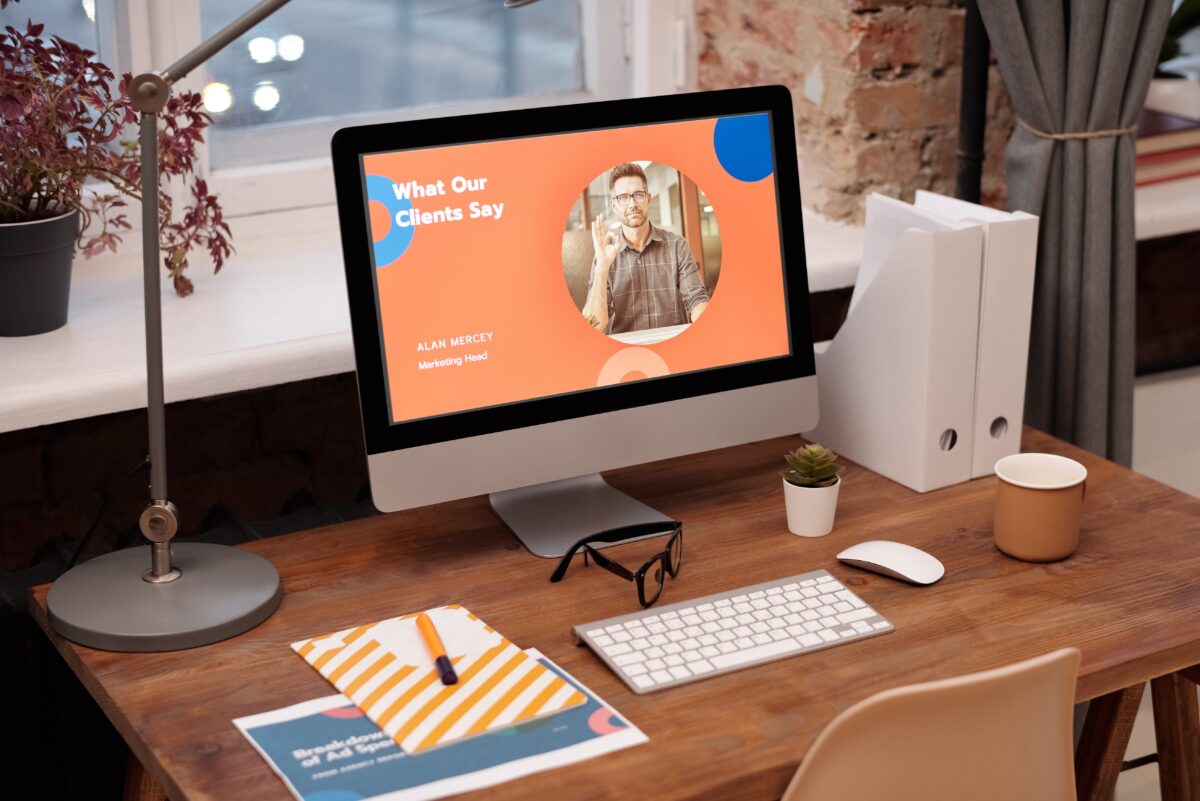 The use of animation in business is constantly increasing. Having an animated speaking character or characters representing your brand can create a more memorable and engaging way to communicate with your audience. In this blog post, we will explore the top animation character creators for your business.
Are you a business owner who is curious about AI marketing but unsure of where to begin? Undoubtedly, character animation is where you should start. We have listed 5 applications to make animated characters along with their top features to help you make the right choice.
How Character Animation Is Helping Businesses
Marketers today are increasingly using animated character visuals to promote their brand, products, and services. Due to the rising popularity of video marketing and its optimized outcomes, such characters can successfully deliver a message to an audience by being both entertaining and educational.
Marketers can better engage their consumers by using animation character creators for videos of all types -such as customer reviews, whiteboard animation, demo videos, and more.
How To Determine The Best Character Animator
Set a clear target
Choosing what you want to do with the animation character creator is the first step in making the best choice. Therefore, carefully decide what you want to accomplish before employing an animated character creator.
Create a list of the features you need
After deciding on your objective, you'll have a good notion of the features you'll require. As a result, you should then make a list of these capabilities and check for them as you filter through your selections.
Assess the learning curve that comes with it
If the software you pick is not user-friendly, then you're in for a brain-racking experiment. And so, take into account your knowledge of and experience with character animation before making your choice. If you are just starting off, choose a tool that lets you make animated characters with ease and is designed for beginners.
With this in mind, let's dive into the best animation character creators.
Best Tools For Character Animation
1. SitePal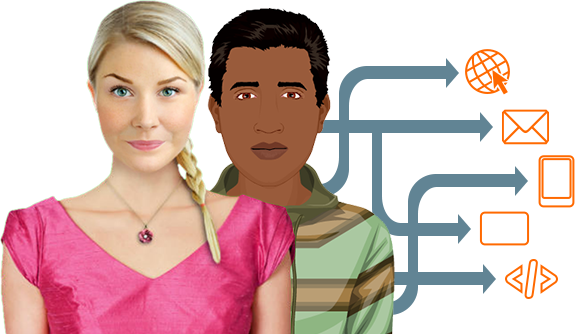 SitePal is a cloud-based software application that prioritizes human touch-infused customer service on websites, web applications, retail in-store kiosks, and mobile apps. SitePal's lifelike speaking avatars can speak in any language and can be used for customer support, sales, email marketing campaigns, e-learning, or to promote a product or service.
To make animated characters with a natural and authentic voice, SitePal is built to either use human recorded voice or cutting-edge text-to-speech technology. AWS Poly, Google TTS, and MS-Azure are a few of the pre-integrated text-to-speech services. This animation character creator does not require programming, but programmers can take advantage of a rich API to integrate your SitePal character with your website business logic.
SitePal provides a full range of 2D, 3D, and Full Body style characters to meet the needs of any website or mobile application. You can custom-design your own avatar from a photo using its versatile Photoface 3D feature. The platform comes with hundreds of built-in TTS voices in more than 40 different languages.
2. Doratoon
Doratoon is a cartoon character maker that provides a seamless experience while being simple to use. With the aid of the proper components, this animation character creator promises the capacity to produce custom films.
This tool has accessibility to make animated cartoons and is, therefore, an ideal option for cartoon creators. With the tools at hand, these elements aim to encourage imagination while perfectly animating the figures.
3. Adobe
Banners and cartoons can come to life with the use of interactive animations created using Adobe Animate for the web, TV, and gaming. Additionally, it helps users create infographics, eLearning materials, avatars, doodles, etc. for sharing across various platforms.
It is a potent animation and illustration tool for making augmented reality experiences for mobile and online content. The animation character creator offers drawing and sketching tools that let you use Adobe Fresco and experiment!
4. Vyond
For professional purposes, such as eLearning, training, sales, human resources, and marketing, animated videos, Vyond is a great tool. Create media right away using a bank of materials, pre-made templates, and a complete set of team collaboration capabilities.
With the help of audio, a library of templates, and props, one can easily change the generic into dynamic videos. Video production is simple and adaptable, producing good business results with impactful visuals.
5. Reallusion
Making 3D talking heads has become smoother with Reallusion's CrazyTalk. This animation character creator is a facial animation program that has facilitated adding text and speech to the visuals. It incorporates a number of ground-breaking auto-motion capabilities which helps make animated characters.
The visuals may be used to create animated talking characters with the use of the 3D Head Creation tool. Unique animated picture albums, emails, and online greetings can all be generated.
What's the Best Pick For Your Business?
As we decoded these character animation tools, selecting the right one is our last step. Note that a tool that works for your competition might not necessarily be a great fit for you. So, be sure to select the choice that is best suite to your specific needs.
We have found that uniquely among the solutions listed above, SitePal is the one tool that was designed first and foremost as an internet based solution. It is designed to work in a web browser and mobile app – and can be embedded, modified & updated with ease. SitePal is not a video based solution – which can be difficult to produce and costly to update. Its animated characters are lightweight and, once added to your page, both speech and appearance can be edited frequently without touching your web page again.
SitePal is easy, powerful, and professional, providing an all-in-one experience! If your business already has a branded character, SitePal can be used to create a custom avatar that brings your brand character to life. This way, you can instantly establish a brand identity across all mediums. And the best part, it's a breeze to publish your character. Effortless plus quick! No programming knowledge required.
With its free 15-day trial, you'll see how SitePal improves your customer service experience and converts potential prospects.